June 10, 2021
when i was drawing some wireframes this morning, i found myself writing suddenly in the margin of the page: "why am i motivated by fear?" i don't know when the intrusive thoughts began to die down, but they haven't appeared for many months, like mosquitoes that disappear when the temperature starts to fall. when this thought interrupted my flow this morning, i was surprised.
my mom is on a road trip with selva. they've stopped in phoenix, the city where i was born. it's a different place for her now obviously, 24 years later. even though she doesn't really remember it, they're driving around the city, looking for her first apartment and all the old personal landmarks—both hers and mine.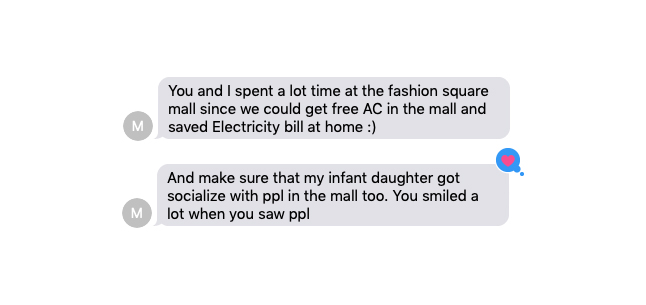 she sends photos from the road. i consider my origin story. it's messy and lighthearted and i feel exactly 24 years-old.
Read more »